First Of All Let Us Throw Light On Digital Marketing:
Digital Marketing Is the Process of Marketing Products or Services to Potential Customers Through Digital Channels and The Internet. Digital Marketing Has the Same Goals as Traditional Marketing, The Only Difference Is the Medium Used to Deliver the Marketing Message Businesses Engage in Various Digital Marketing Activities Such as Search Engine Optimization (SEO), Social Media Marketing (SMM), Email Marketing, Search Engine Marketing (SEM), Content Creation, And Marketing to Promote Their Brand to Their Potential Consumers or To Retain Their Customers. Take Advantage Of., It Also Includes Offline Channels Including Digital Media. The Growth of Digital Media and Digital Platforms Has Made Digital Marketing the Most Powerful Form of Marketing. Even Traditional Channels Are Changing to Fit More Digital Media in Them, And This Emphasizes Its Importance in Modern-Day Marketing Strategy. Today, Millions of Businesses Engage in Digital Marketing Because They Find It Easier and More Cost-Effective to Reach a Large Number of People This Way.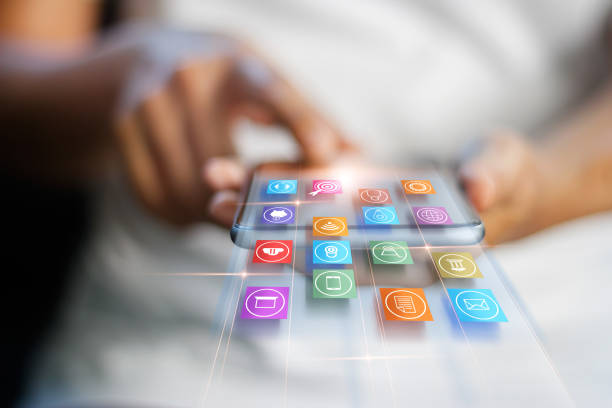 There Are Many Digital Marketing Strategies, Some of Which Are:
• Search Engine Optimization (SEO)
• Paid Search
• Display Advertising
• Social Media Marketing
• Content Marketing
• Email Marketing
• Influencer Marketing
• Affiliate Marketing
Traditionally, Businesses Reached Their Target Audiences Using Channels Such as Television, Radio, Magazines, Events and Direct Mail. Now, As People Spend More Time Online, Businesses Are Trying to Reach Potential Buyers Through Digital Channels. Ultimately, Marketers Need to Go Where the People Are. If You Are Looking to Switch and Diversify Your Marketing Strategy, You Probably Want to Understand The Benefits Of This New Digital Marketing Approach.
So, Let Us Find Out About the Top Benefits of Digital Marketing:
Increase Customer Loyalty with Frequent Communication
As You Know, It Costs More to Attract and Convert New Customers Than to Retain Existing Ones. Establishing Customer Loyalty Can Be Difficult, But It Is Well Worth Your Efforts. It's Great to Finalize a Sale with Your Customers, But It's Even Better to Retain Those Customers After the Sale. A Retained Customer May Make a Second Purchase or Recommend Your Brand to Others, Helping to Increase Sales. US 50% Of Online Shopping Revenue in The U.S. Comes from Repeat Customers, Who Account For 8% Of Site Visitors. To Retain Customers, You Need to Stay in Touch with Them and Digital Marketing Makes It Easier Than Ever. Some Proven Tips Include: Personalized Email Offers: As You Learn About Your Customers, You Can Send Them Personalized Offers Such as Seasonal Discount Codes for Relevant Products or Exclusive Access to New Product Releases. Not Only Does This Make the Customer Feel Valued, But It Will Also Drive Repeat Sales. Social Media Engagement: Encourage Customers to Follow You on Social Media Channels. When They Do, You'll Have Daily Access to Them as They Scroll Through Their Social Media Feeds. Engage Them with Helpful, Relevant Content or Content That Inspires and Delights Them. They Will Be More Apt to Purchase from Your Business Whenever They Need Your Service or Product Again.
Engage The Customer at Every Stage of The Purchase
Before Digital Marketing Became Popular, Not Many People Were Talking About the Customer Journey, Mainly Because It Was Difficult to Understand and Analyze. More Often Than Not, A Customer Visits a Physical Store After Seeing an Advertisement on TV Or in The Newspaper, Makes A Decision, And Pays for The Product or Service Inside the Store. However, In Digital Marketing, We Can Track a Customer's Every Move, Often from The Moment They Are Motivated to Find a Solution or Product. These Days, It Is Common for A Consumer to View an Advertisement Online, Search and Compare Prices on Various Websites, Then Visit a Store to Try a Product or Buy from An Online Store. Mobile Applications Provide Shoppers with Exclusive Offers and Coupons, Customer Support and Comparison Tools, Enhancing Our Understanding of The Shopping Process. With Digital Marketing, A Marketer Can Follow the Entire Buying Journey of a Customer It Doesn't Matter Which Channel A Consumer Finds Your Business Through Google Search, Facebook Ads, Display Ads, Instagram, etc., You Can Now More Easily Connect with Them. This Enables You to Solve All the Questions and Objections of The Customer and Help Influence Their Buying Decision. 909Holdings best marketing agencies in the world Service Provider Will Help to Make Your Business More Popular.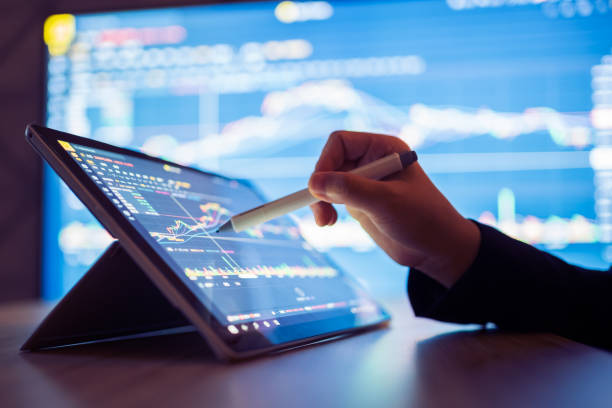 Target The Right Audience
Segmenting An Audience Is Now Easier Than Ever as Many Digital Marketing Agency Platforms Allow You to Target a Specific Audience. Access Our Online Tools Which Tracks a Person's Online Activities and Demographic Information. Digital Marketers Can Use This Data to Offer Users Specific Products or Services That They May Be Interested In. For Example, Once A Visitor Clicks on A Brand's Display Ad, whether on social media Or Via a Search Engine, The Brand Can Target That Visitor with Subsequent and Related Ads. If The Content A Visitor Receives Is Based on Their Interests and Online Behavior, It Creates Positive Reinforcement and Makes Purchases Easier and More Satisfying. You Can Target Your Audience with Content and Offers Based on What Stage of The Buying Journey They Are In. For Example, Email Marketing Can Be Used Until They Are Ready to Make a Purchase. Perhaps They Have Subscribed to Your Blog and Constantly Open Your Blog Update Emails. After Several Months, They Visit Your About Me and Services Web Pages. At This Point, You Know to Send Them a Targeted Email with A Specific Offer. They Click on The Offer and Submit the Request for Quotation.
Optimize And Get Better Conversion Rates
Unlike Traditional Marketing, Which Involves Expensive TV, Radio, or Print Advertising, Online Advertising Platforms Are More Affordable. You Can Improve Your Ad Conversion Rate More Easily Than with Traditional Ads. With Print Ads, It's Often Hard to Track Conversion Rates Because Everything Is Happening Offline. How Do You Know If Someone Saw Your Ad in A Magazine and Then Went To The Store? If You Can't Track Your Ad's Performance, How Can You Optimize It? Digital Advertising Makes This Easy as Every Interaction Is Tracked. You Know Right Away How Many People Are Seeing Your Ad and What Actions They Take.