Any marketing that uses electronic devices can be used by marketing specialists to convey promotional messaging and measure its impact through your customer journey. In practice digital marketing typically refers to marketing campaigns that appear on a computer, phone, tablet, or another device. It can take many forms, including online video, display ads, search engine marketing, paid social ads, and social media posts. Digital marketing is often compared to traditional marketing" such as magazine ads, billboards, and direct mail. Oddly, television is usually lumped in with traditional marketing. Digital marketing, also called online marketing, is the promotion of brands to connect with potential customers using the internet and other forms of digital communication. This includes not only email, social media, and web-based advertising, but also text and multimedia messages as a marketing channel.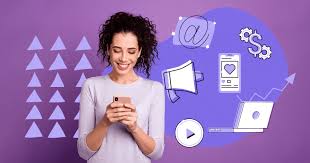 Digital marketing considers how individual tools or digital channels can convert prospects. A brand's digital marketing strategy may use multiple platforms or focus all of its efforts on 1 platform. For example, a company may primarily create content for social media platforms and email marketing campaigns while ignoring other digital marketing avenues The most important thing to remember about digital marketing and inbound marketing is that as a marketing professional, you don't have to choose between the 2. In fact, they work best together. Inbound marketing provides structure and purpose for effective digital marketing to digital marketing efforts, making sure that each digital marketing channel works toward a goal.
Why Digital Marketing Is Important?
Any type of marketing can help your business thrive. However, digital marketing has become increasingly important because of how accessible digital channels are. In fact, there were 5 billion internet users globally in April 2022 alone From social media to text messages, there are many ways to use digital marketing tactics in order to communicate with your target audience. Additionally, digital marketing has minimal upfront costs, making it a cost-effective marketing technique for small businesses.
Key Points
Digital marketing lets you communicate with your customers in real time. More importantly, it lets them communicate with you.
Digital marketing lets your customers take action immediately after viewing your ad or content.
Digital marketing should be one of the primary focuses of almost any business's overall marketing strategy.
The more you embrace the possibilities of digital marketing, the more you'll be able to realize your company's growth potential.
Types Of Digital Marketing Services We Provide:
There are as many specializations within digital marketing as there are ways of interacting using digital media. Here are a few key examples of types of digital marketing tactics.
Search Engine Optimization
Search engine optimization, or SEO, is technically a marketing tool rather than a form of marketing in itself. The Balance defines it as "the art and science of making web pages attractive to search engines art and science" part of SEO is what's most important. SEO is a science because it requires you to research and weigh different contributing factors to achieve the highest possible ranking on a search engine results.
Today, the most important elements to consider when optimizing a web page for search engines include:
Quality of content
Level of user engagement
Mobile-friendliness
Number and quality of inbound links
In addition to the elements above, you need to optimize technical SEO, which is all the back-end components of your site. This includes URL structure.
loading times, and broken links. Improving your technical SEO can help search engines better navigate and crawl your site The strategic use of these factors makes search engine optimization a science, but the unpredictability involved makes it an art Ultimately, the goal is to rank on the first page of a search engine's result page. This ensures that those searching for a specific query related to your brand can easily find your products or services. While there are many search engines, digital marketers often focus on Google since it's a global leader in the search engine market there's no quantifiable rubric or consistent rule for ranking highly on search engines. Google and other search engines change their algorithm almost constantly, so it's impossible to make exact predictions. What you can do is closely monitor your page's performance and make adjustments to your strategy accordingly.
Content Marketing
As mentioned, the quality of your content is a key component of an optimized page. As a result, SEO is a major factor in content marketing, a strategy based on the distribution of relevant and valuable content to a target audience.
As in any marketing strategy, the goal of content marketing is to attract leads that ultimately convert into customers. But it does so differently than traditional advertising. Instead of enticing prospects with the potential value from a product or service, it offers value for free in the form of written material, such as:
Blog posts
E-books
Newsletters
Video or audio transcripts
Whitepapers
Infographics
Content marketing matters and there are plenty of stats to prove it:
84% of consumers expect companies to produce entertaining and helpful content experiences
62% of companies that have at least 5,000 employees produce content daily
92% of marketers believe that their company values content as an important asset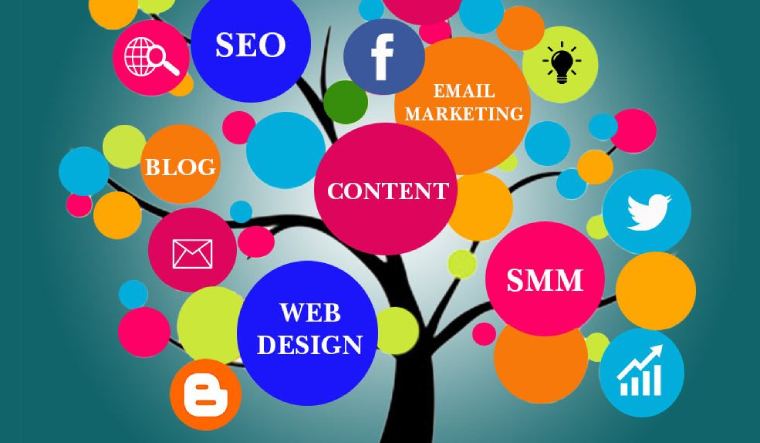 As effective as content marketing is, it can be tricky. Content marketing writers need to be able to rank highly in search engine results while also engaging people who will read the material.
share it, and interact further with the brand. When the content is relevant, it can establish strong relationships throughout the pipeline To create effective content that's highly relevant and engaging, it's important to identify your audience. Who are you ultimately trying to reach with your content marketing efforts? Once you have a better grasp of your audience, you can determine the type of content you'll create. You can use many formats of content in your content marketing, including videos, blog posts, printable worksheets, and more Regardless of which content you create, it's a good idea to follow content marketing best practices. This means making content that's grammatically correct, free of errors, easy to understand, relevant, and interesting. Your content should also funnel readers to the next stage in the pipeline, whether that's a free consultation with a sales representative or a signup page.
And many other types are there like:
Social media marketing
Pay-per-click marketing
Email marketing