If this SMS marketing definition sounds too complicated – don't worry. This article covers all of the terms above that to give you a better idea of how SMS marketing can enhance your digital marketing strategy.
It's no mystery that developing relationships with customers takes work. If you want to reach your customers, you can't wait for them to come to you. You have to be proactive and go where they are.
Now, I don't expect (or advise) you to go knocking on all your customers' and prospects' doors – that would be madness. But, you could do the next best thing.
Text them.
As people become more attached to their phones, text messages become the most direct line of contact. This has made text message marketing, or SMS marketing, one of the most effective forms of communicating with customers when done correctly.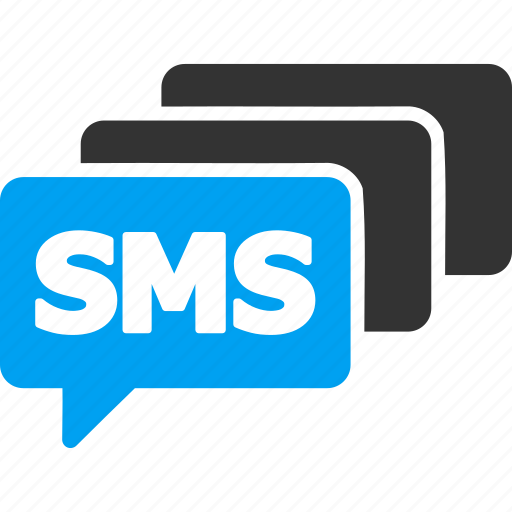 Make sure your contacts have opted into SMS
Text messaging is a very effective and direct line of communication to the customer. But, there are many rules that you should consider when planning your SMS marketing strategy. The first, and most important of these is receiving permission from your contacts to send them SMS messages.
SMS has an extremely high open rate, but this won't help you if you're sending messages to people who don't want them. Not to mention opt-in is required in most countries.
Be mindful of the timing of your messages.
Unlike email, which is only checked a few times daily (at most), people open text messages almost immediately. This is great for urgent messages, but you don't want to abuse this power by disturbing contacts at odd hours in the day.
Would you want to run out and use a coupon that just woke you up at 2 AM on a Wednesday night? Didn't think so.
Some countries even have laws about when you can send marketing text messages (e.g. France does not allow SMS marketing on Sundays, holidays, or anytime after 10 PM).
Include your company's name in your messages.
When sending bulk SMS messages, most providers send them through a shortcode, which means your contacts won't know it is coming from you. That is why you have to let your contacts know who is sending the message in the first place.
You don't want to send a promotional coupon to customers and not have them know where to go, right?
Use SMS to complement the rest of your digital marketing strategy
The beauty of digital marketing is that there are so many channels that you can use to interact with your customers. All of these channels tie together to create a marketing communication system that enables businesses to build relationships with customers and leads at great scale.
Why is SMS marketing effective?
SMS is one of the most useful marketing channels at your disposal for several reasons:
Ubiquity of Smartphones: With 81% of adults in the US owning a smartphone in 2019, SMS is an excellent way to these reach customers directly. By including a link in this text, you can drive engagement with your business online.
High Engagement Rates: SMS engagement rates are astronomical compared to email, with 90% of SMS messages read within 3 minutes of receiving them. This makes SMS very helpful in delivering critical information with a high success rate.
Great for Emerging Markets: If your business is trying to operate in countries where data is expensive and wi-fi is less common, SMS is a much better channel to communicate information.
How does SMS marketing work?
SMS marketing messages are sent from "short codes," as opposed to full telephone numbers. These short codes are typically 5-6 digits, and can be associated with one sender, or shared across multiple senders.
Many countries (including the US) do not allow sender information to be altered. This means your message will appear as a text message from whatever short code your provider used (not from your business). That is why it's important to include your company's name in the message.
There are two message types you can send with SMS marketing:
Campaigns: Campaign messages are the classic "one-to-many" bulk text messages. They are typically used to communicate promotions (coupons, sales, etc.), or general information (event details, updates, weather alerts, etc.).
Transactional: Transactional messages are "one-to-one" messages that are triggered by a certain event or behavior. An example of this would be an order confirmation or shipping notification for an e-commerce purchase. These messages communicate relevant and timely information to an individual.
What is SMS marketing used for?
SMS can be used in a number of different ways. I will share with you some of the most common use cases to give you a better idea of what you can do with SMS and how it might help your business.
Short-term promotions for retail or e-commerce businesses
Coupons and promotions are an excellent way to drive more people to your store or website. If you are conducting a limited-time sale or promotion, you obviously want as many people to hear about it as possible.
SMS is a great channel to communicate these offers, especially if you want to let customers know while they are on the move. That way you can be sure that they don't miss out because they didn't get the message in time.
Urgent updates about events or customer orders
There are a lot of moving parts that go into planning and executing an event. The more people you have attending the event, the more challenging it becomes to communicate the necessary information to everyone.
With SMS, you can easily communicate any changes, cancellations, general information, or updates with better real-time engagement than email or other channels.
Appointment reminders
If your business runs on scheduled appointment times, then you know the frustration of having clients forget appointment times and showing up late. Even more frustrating, is when clients fail to show up at all.
Not only does this throw off your schedule, it wastes your time. It means that you may have turned down other appointments because that appointment slot was taken. Sending reminder text messages is a fantastic way of making sure that people don't forget their appointments and show up at the right time.