CONTENT MARKETING PACKAGES
Content Marketing Packages
When it comes to your business you should make sure that you are picking only the best of our content marketing packages. We have plenty of options that will allow you to get the blogs and articles that you need on a monthly basis to keep your customers updated. Not only that, but you can get different quantities of each depending on your needs, so why not think about letting us take over the writing for your site.
Blogging
Our Content Marketing Company in India can write engaging blogs for your website. These blogs will surely bring traffic to your website, and ensure conversion. Blogging experts at 909 Holdings will publish blogs related to the latest news related to your brand, offers, products/services, and trending/general topics related to your business. All the blogs are perfectly SEO optimized so that they can draw immense traffic from search engine queries.
Article Submission
Article Submission serves two purpose. A good article about your business, if informative enough, can bring you customers, and can also work as one of the SEO parameters to help your website rank in search engine queries. Most Content Marketing Companies India, do not focus much on Article Submission, but we do. Our content team will write excellent articles about your business and submit them to popular article hosting websites.
Publishing on External Platforms
Publishing Articles on External Platforms is something most content marketing agencies miss out. Our Content marketing company can write informative and SEO optimized articles to publish them on external platforms, such as Medium, WordPress, Blogger, etc. These articles provide information to readers, and also help in link building to fairly increase overall website ranking in search engine results.
LET'S GET STARTED. REQUEST FOR FREE PROPOSAL TODAY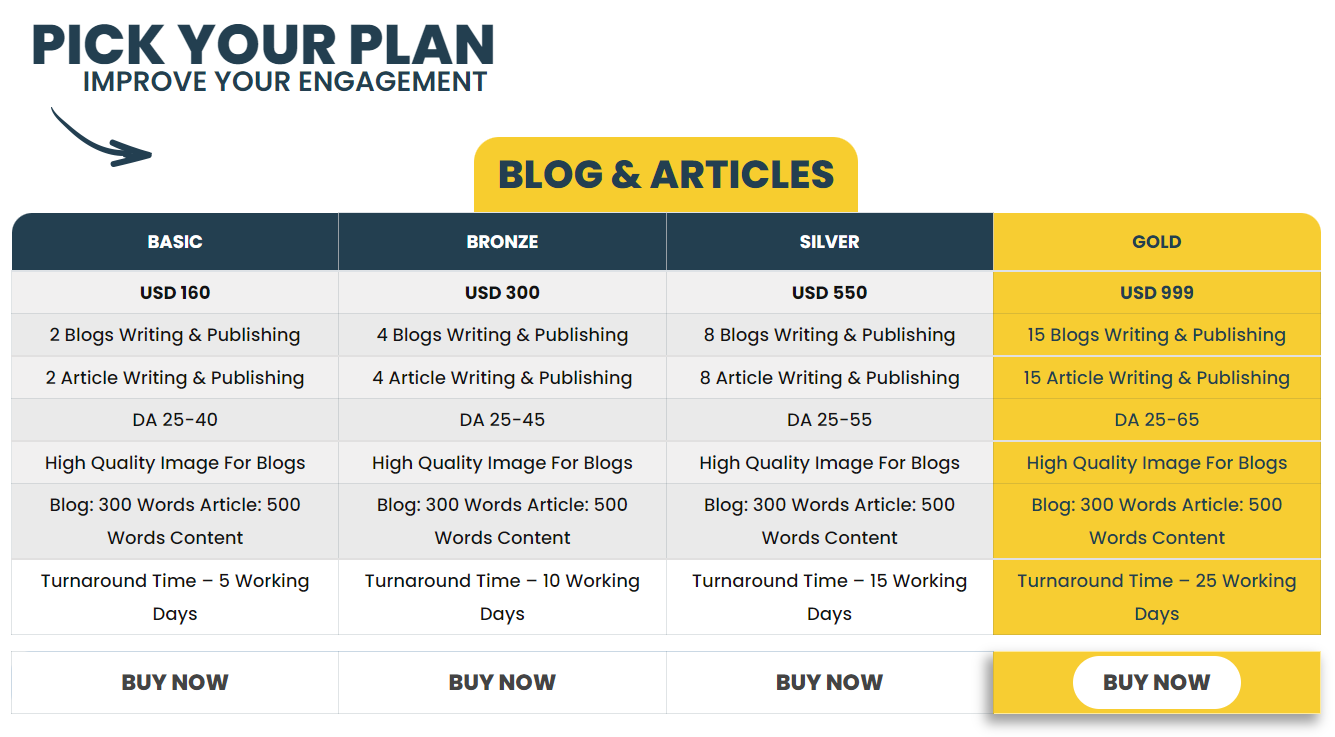 See our Real Results
We Don't believe in talks!

We have a wide variety of options when it comes to content marketing pricing & plan, such as the following plans:
Basic includes 2 articles and 2 blogs with publishing
Bronze includes 4 articles and 4 blogs with publishing
Silver includes 8 articles and 8 blogs with publishing
Gold includes 15 articles and 15 blogs with publishing
Each of the options has a different turnaround time based on the number of articles and blogs to be provided, such as 5, 10, 15 and 25 days. You should make sure that you are thinking about the time that would be required to write them and plan your topics based on when you are going to publish them.
You should ensure that you are picking the best of our content marketing packages that would fit your needs. We have the basic one that starts out with only 2 blogs and 2 articles every month and goes up to the Gold plan that has 15 of each articles and blogs. This means that you should think about how much information you are going to be giving out and when you might need more articles or blogs to be published. If you need to increase or decrease your plan, then simply let us know and we will help you with that requirement.